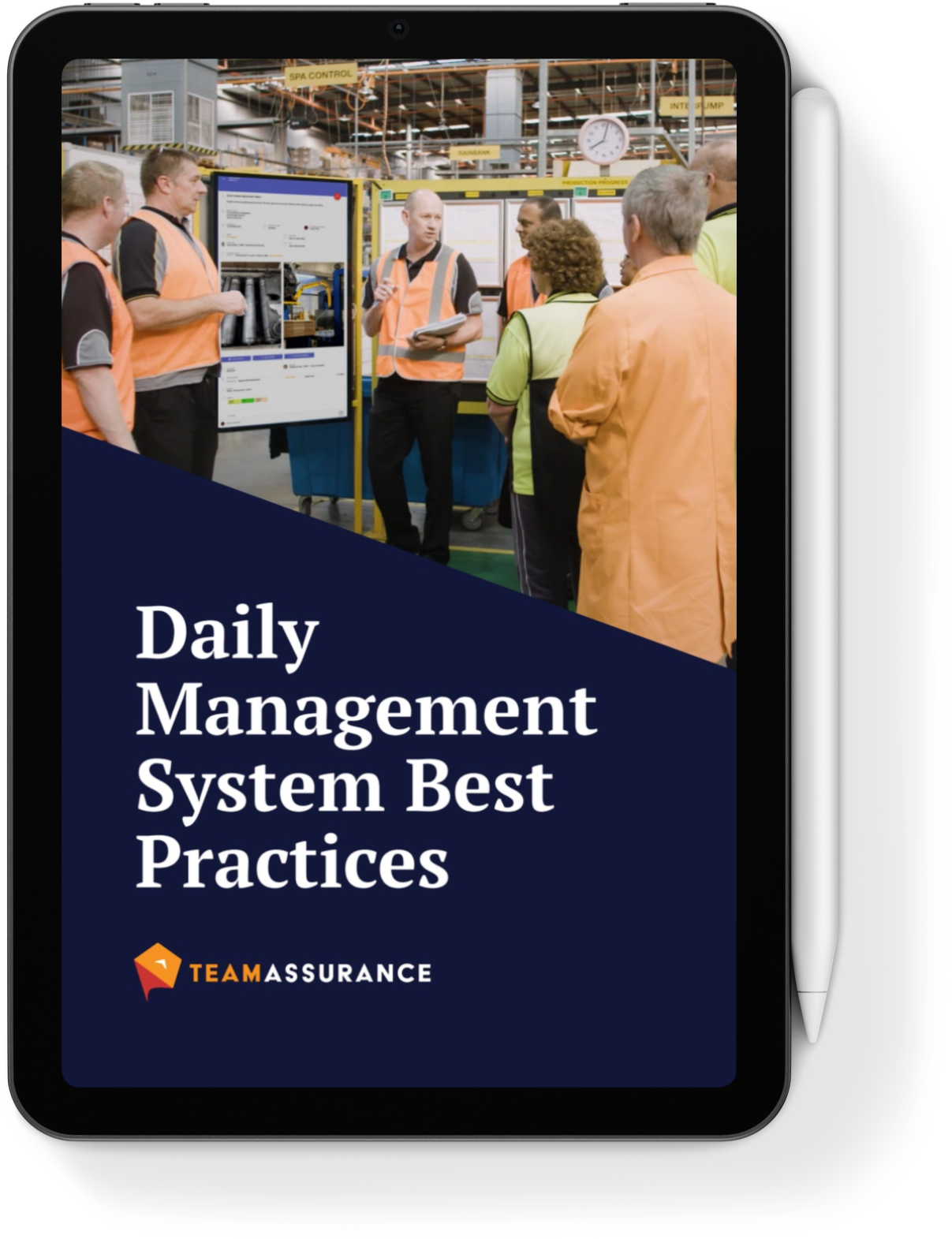 Your Guide to DMS Best Practices
Daily Management is the most powerful Continuous Improvement tool in an organisation.
In this eBook we define:

The key characteristics of a world-class DMS.


How to embed the PDCA cycle at every level of your organisation.


How Daily Management fits into a broader Continuous Improvement framework.


The benefits of utilising a digital platform for your Daily Management System.
The Power of Daily Management
How A DMS Supports Pact Group
For Pact Group, a leading sustainable packaging manufacturer, implementing a DMS and best practices has led to:
A 2/3 reduction in safety incidents.
On-time, on-budget delivery of critical asset renewal projects and productivity program.
Daily feedback loops for clear task prioritisation thanks to direct frontline contribution.
Ability to fit in strategic work alongside routine, daily activities.
Customers reporting higher quality and levels of service.
Download our eBook to effectively navigate the Plan, Do, Check, Adjust cycle and build your own interconnected continuous improvement framework.